Fine wines can be found within a few clicks; no need to leave your home. You'll benefit from the amazing experiences each and every glass brings! 
Direct Cellars
 handles the call from wine novices to wine enthusiasts with unbelievable Customer Service and something that is priceless – a reach and selection of fine wines – and offering a new selection each and every month.
Whether you are one that enjoys reds, whites or one that enjoys both (Or maybe the Mrs. likes the whites, and you prefer the reds) there is a solution for you here with Direct Cellars.
Created around the Globe are fine wines. You owe it to yourself to try them. Getting your selection in person is the best experience. Having wine sent directly to you is the next best thing. That is the outcome with Direct Cellars.
Get Access to Wines From Around The Globe (That you wouldn't be able to get otherwise)
The World's best winemakers, with the region's best grapes, are working to make their craft. You deserve to enhance your palette!  Our members get to experience exclusive new wines from all over the globe sent directly to their homes! This is the best way to consistently share in the greatness of these fine wines.
With access to the World's Largest wine varieties, Direct Cellars is your solution and reward for your hard work.
"A dinner without wine is like a day without sunshine."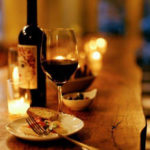 The very best detail in a romantic dinner ( or any dinner, really.)  is fine wine picked to enhance the flavors of the meal. The food and wine pairings are the most fun one can have while hosting friends or family. A nice glass of Malbec goes really well with a grilled steak and mushrooms. Maybe you like sweets and a Moscato can make your cupcake even more delicious.  Highly recommend drinking your favorite wine, the elixir of life as some call it, under the stars as it was originally enjoyed. A fine wine pairing can make any meal into an event and more so a lasting memory.  Think about it… do you remember the last time you had a delicious wine? Do they smells and tastes come floating back into your memory? Can you remember the joy shared when your guests complimented your taste of wine?
Wine has been around for centuries, a true gift from the Gods. It has been the staple when celebrating life's achievements and special occasions. All around the world, wine is made to be enjoyed. This is your chance to drink what others have been indulging on in their areas!With Direct Cellars, you will be looking forward to those moments even more because you will have something to share that makes each moment memorable… Fine Wine.
Fine Wines Worthy of your Wine Cellar:
As you build up your personal wine cellar – keep in mind that each month you will have the choice of what you experience now and what you save for tomorrow's experience.  Maybe an upcoming announcement, promotion or new achievement.  Life should be full of memories and locking those in with the enhancement of a fine wine is, well… magical.
Delight the party, gathering or romantic party of two with "Direct to your Door Fine Wines" with your membership with Direct Cellars
 Start enriching your palette now
The varieties of wine range from sweet, fruity and white to earth and powerful and deep red. There are so many types that you are challenged to find the one that suits your palette best. It's a great challenge to embark on. This is the way to be smart about it. Direct Cellars is efficient, cost effective and exclusively given access to some of the best wines in the world. The options are bountiful!  We are ready to effortlessly ship fine wines to your door in time for your next big event or dinner with your spouse.
From a graduation to a job promotion, from a first date to a wedding dinner. Events and life's moments are always better with wine. Set up your Monthly shipment of fine wines from around the World through Direct Cellars. A reason to make an event an experience that is not soon forgotten thanks to the magic of wine. There are birthdays and celebrations throughout the year. There are reasons every day to celebrate and be grateful for all that you work for. Start enjoying wines you've yet to discover the traditional way by ordering from Direct Cellars!